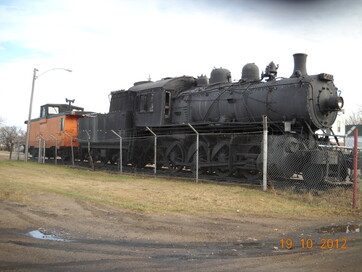 A film company has expressed interest in producing a documentary on the Bienfait train engine and its part in the local history of the mining in the area.
Well after the steam era ended in the rest of Canada, steam locomotives operated by coal mines in the Bienfait area continued working. Miraculously, at least three of these locomotives survive today and are on display, including 3522 in Bienfait. All three are over 100 years old.
The film will include a profile of these locomotives, with their history and present state. Bienfait will be prominently featured, with a history of the town and coal mining in the area. As well, we will be looking for people to interview who were involved in the operations or people who recall those times.
Please contact the Town of Bienfait Office if you are interested in sharing your part of Bienfait history.