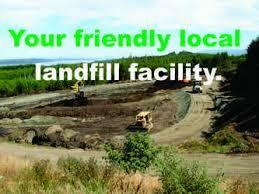 NOTICE OF LANDFILL LOAD CHARGE CHANGES

BIENFAIT RESIDENTS:

Refuse:
0-99 kg: No Charge
100 kg-499 kg: $ 2.00/load (includes tax)
500kg and up- $65.00/tonne  (plus tax)



NON-RESIDENT:

Refuse
0- 450 kg:    $10.00/load (plus tax)
451 kg and up: $65.00 (plus tax)



SPECIAL HANDLING
Standard landfill fees apply + $175.00 per hour for use of equipment for unloading

APPLIANCE:    ( no Freon ) $5.00/appliance
FRIDGE AND DEEP FREEZE:   $20.00

TIRES:
Passenger Vehicle $16.00/tire
Large trucks $45.00/tire
Agricultural vehicles $45.00/tire

ASBESTOS:  $350.00 + buried fees: $80.00
RIG MATS:  $80.00 PER TONNE


All charges are subject to GST or other applicable tax

HAULERS:
Approved Municipal and Commercial Hauler fees shall be set out in individual agreements.
Haulers will be billed on a monthly basis, according to the above load charge. The Operator
Is responsible for invoicing and collecting these accounts.